SPECIALIZATIONS
Select a specialization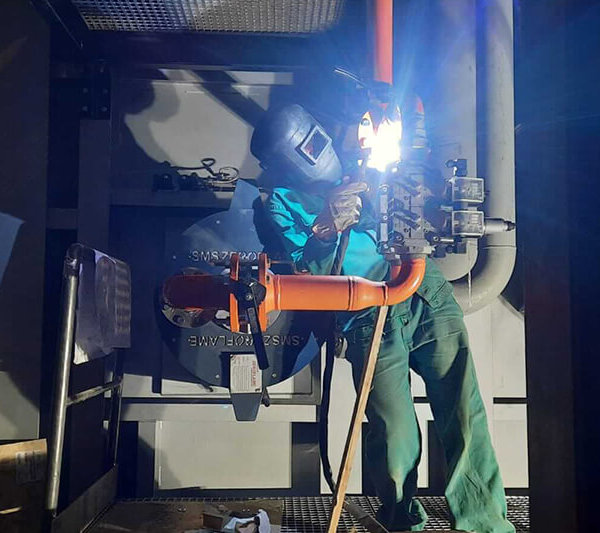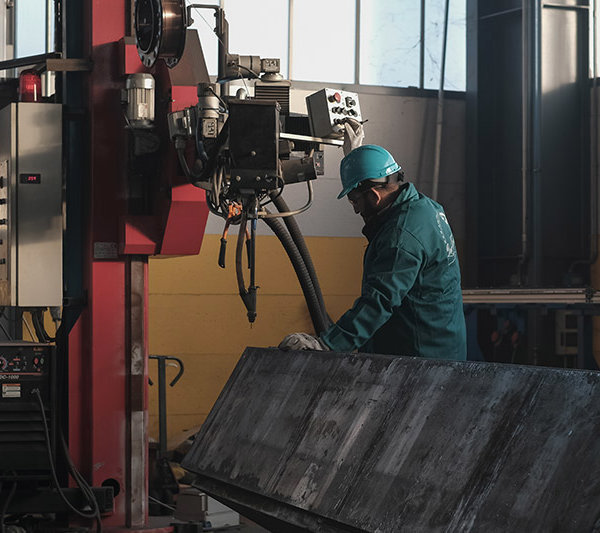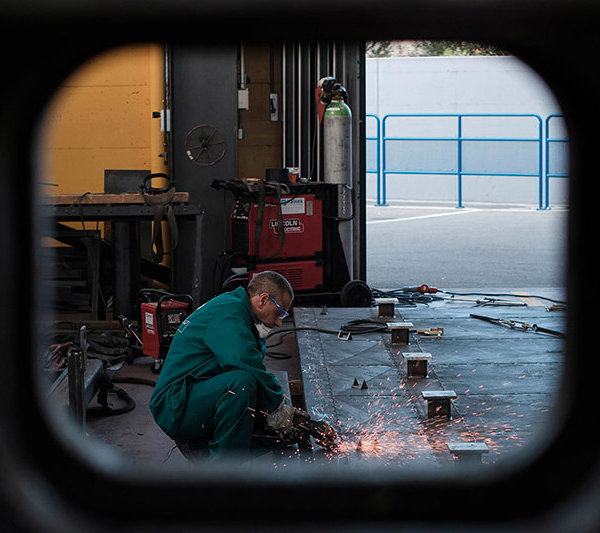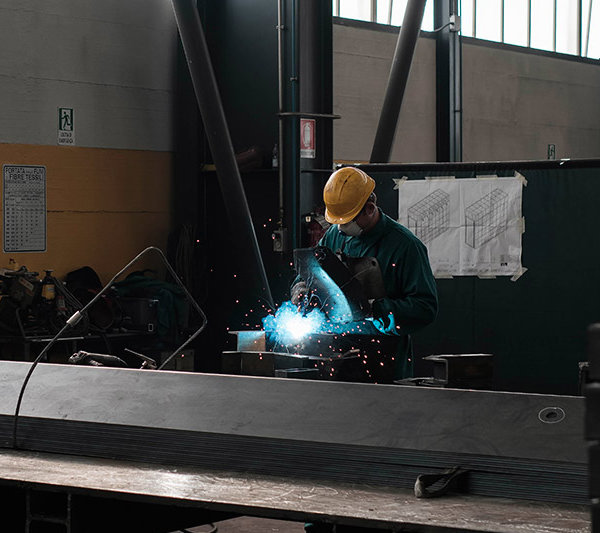 Omi-Fer's welding division has an experienced staff that performs qualified welding with MIG / MAG, SMAW and TIG technologies on all types of ferrous and non-ferrous metals. Our department realizes welds on pipes, sheets or worked mechanical parts as well as on automatic and semi-automatic machine beds on rotating positioners.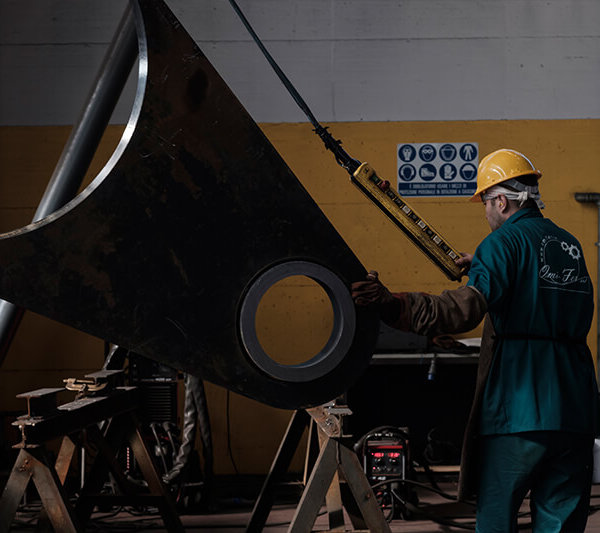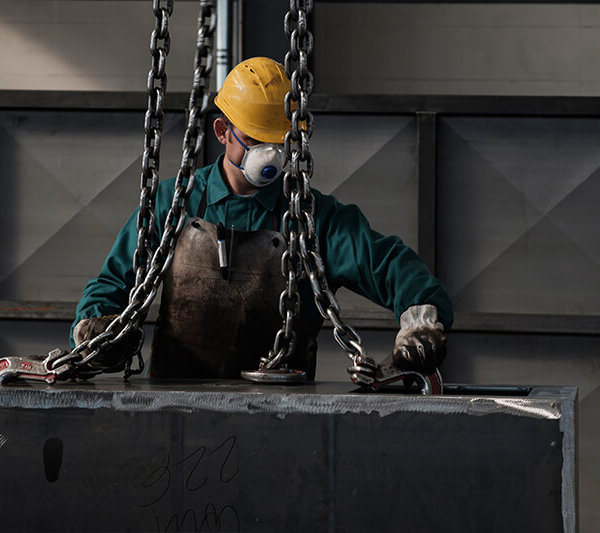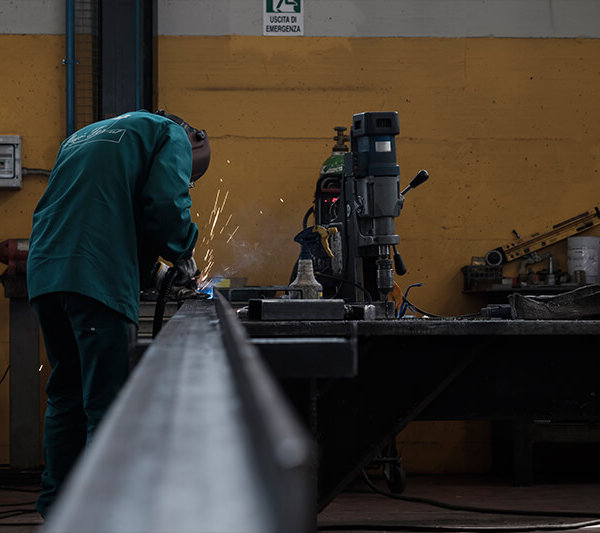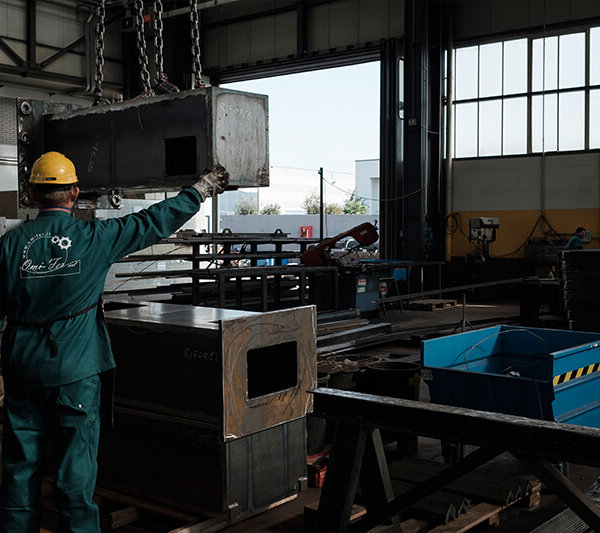 INDUSTRIAL CARPENTRY
Omi-Fer realizes both in series and customized products for special constructions on costumers' demand that vary from bases / components for machinery to constructions on an industrial level.
CALENDERING
We perform internally the calendaring of metals or the special processing which allow to obtain conical or cylindrical shapes. Through this process we are able to create products according to customer needs such as cylindrical and parallelepiped tanks both in iron and stainless steel for the containment of fluids with sheets of various thicknesses, constructions of any type of stainless-steel accessory for food and chemical industry, prefabrication and assembly of light and medium-heavy metal structures, structures to support plants, stairs and walkways.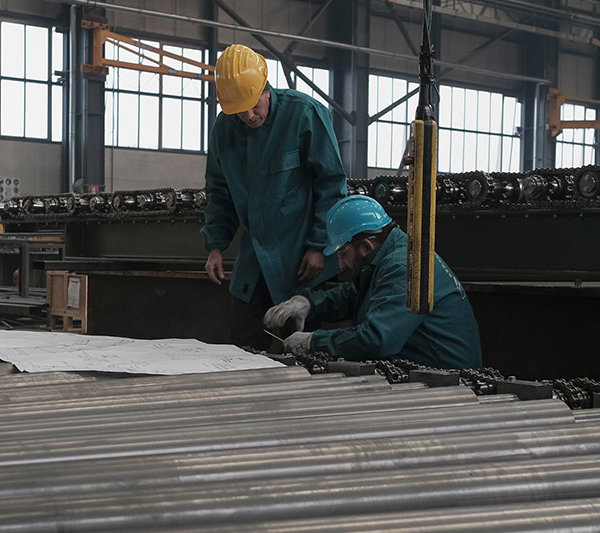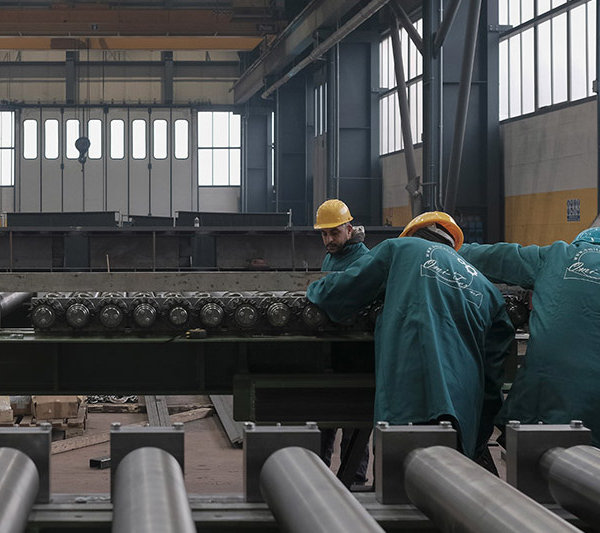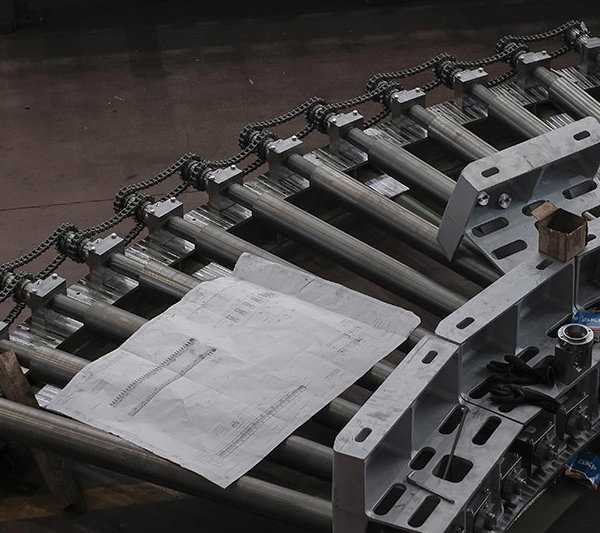 Omi-Fer is a company specialized in the construction and assembly of metal support structures (light and heavy) for industrial plants of different types: petrochemical plants, chemical plants, steam plants, purification plants and steel plants.
The technical team of Omi-Fer has a very high degree of professionalism which leads to the production of a wide range of services for the industry.
Main interest:
assembly of metal structures for industrial warehouses

assembly of production lines

mechanical assembly of ovens and industrial machinery

construction and assembly of canopies and metal shelters

construction and assembly of iron safety stairs

construction and assembly of mezzanines

construction and assembly of metal reinforcement structures and metal sheets

metal processing and special welding in stainless steel

buildings of industrial coverings, in metal and other materials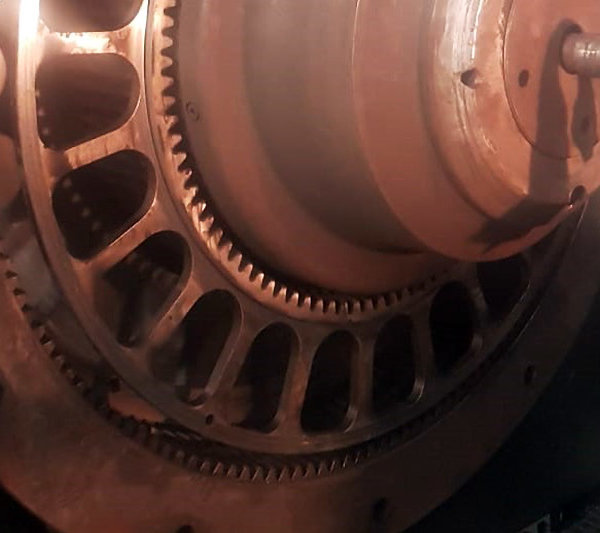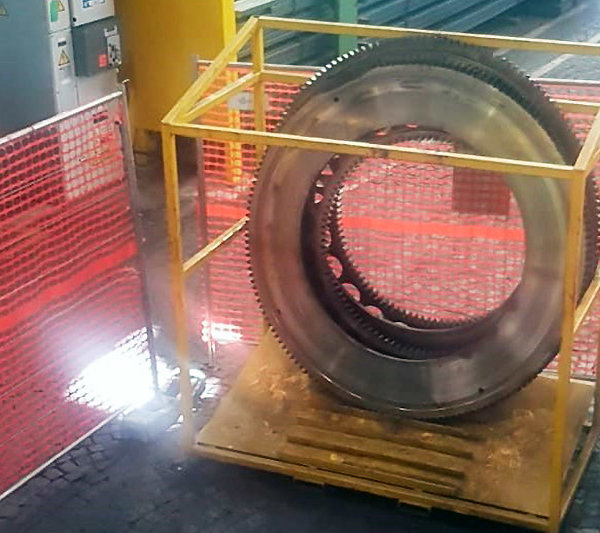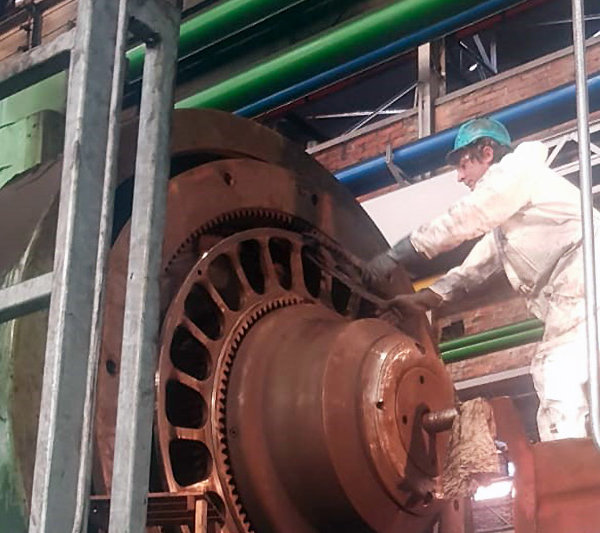 Omi-Fer has a department that deals with the maintenance of industrial plants. We perform interventions in particular in the iron and steel industry, forging and heavy carpentry.
Choosing Omi-Fer allows to valorize the investments made on machinery and is a guarantee of a cutting-edge production.
PROJECTS GALLERY
Metalworking Masterpieces for Every Occasion: OMI-FER Delivers